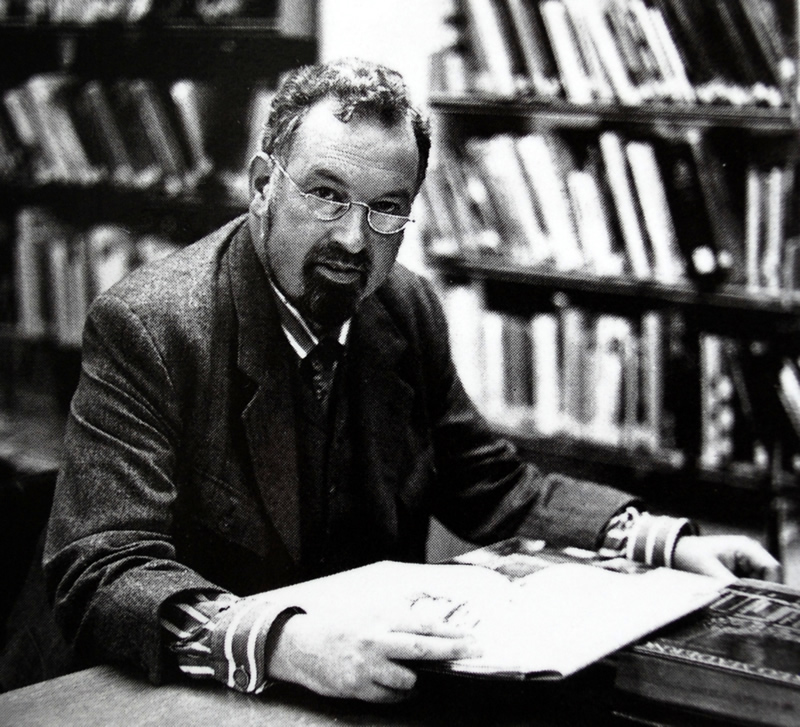 JSC in the university library, Leicester (1984)
About Publications
JSC is the author of influential and acclaimed books and papers, a comprehensive list of which appears in this section under List of JSC Complete Published Works.
Illustrations and information to selected publications from this list that can be purchased are found under:
Buy Books by JSC relating to sole-authored works;
Buy Other JSC Books relating to contributions to books; and
Info on Other JSC Publications relating to a selection of other published works (sole-authored and contributions) no longer in print.
Access each section by clicking on the above titles, or from the dropdown menu.
Publications available TO BUY include:
He also contributed to, and edited, the huge volume on Kensal Green Cemetery (2001), a magnificently illustrated study of the first great metropolitan cemetery in England.
JSC has established, as one critic observed, 'an international reputation for prodigious research which he imparts seemingly effortlessly in sustained and lively narrative', and has been the recipient of many awards, grants, and prizes. His books and papers have been widely praised, not only for their content, but for their lasting influence, and his advice on architectural matters has been sought in Baden-Württemberg, Oxford, London, and numerous other places.