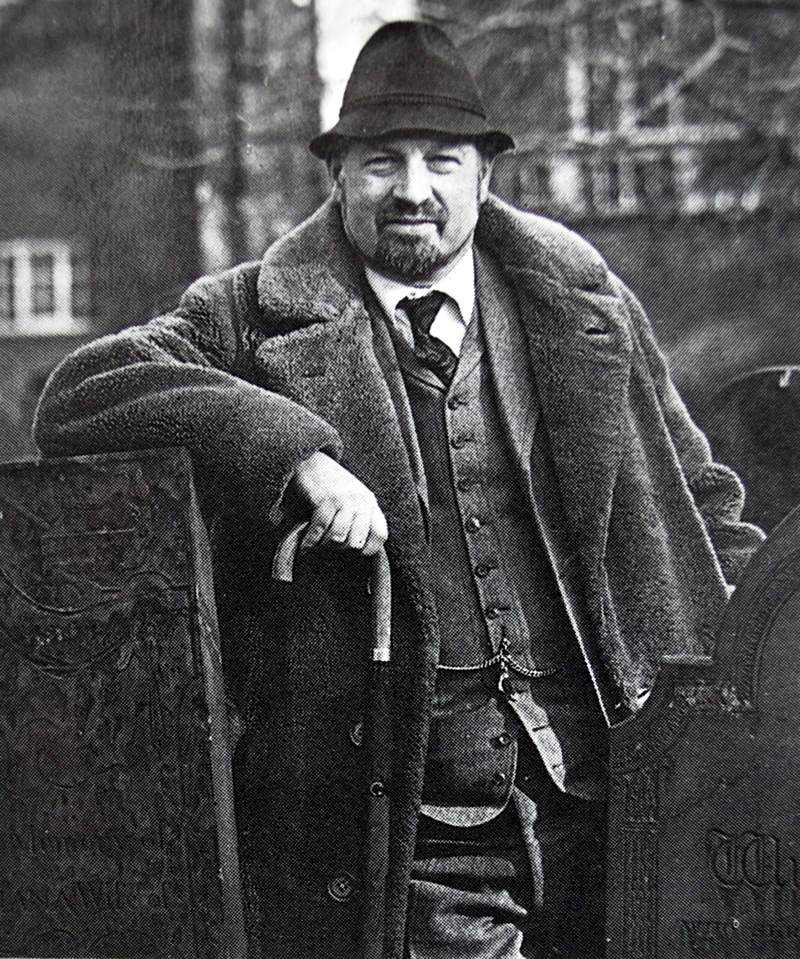 In the churchyard of St Mary de Castro, Leicester (1992)
Consultancy
JSC PhD (Lond), DiplArch (Oxford), DipTP (Oxford), MRIA, FSA, FSAScot, HonAABC, FRIAS, MRIAI, RIBA, has a special interest in the conservation of historic buildings. He:
advised the Scottish Committee for European Architectural Heritage Year 1975;
was Architectural Editor of The Survey of London responsible for Volume 37 (Northern Kensington);
was specialist architect advising on historic buildings, Conservation Areas, and design matters with Hertfordshire County Council; and
for several years ran a

recognised

Postgraduate Course in Architectural Building Conservation at Leicester.
from the

1990s

to the present carried out numerous consultancy roles for Landmark Planning and several architectural practices in and around Leicester, and latterly in Lincoln.
A selection of his projects can be viewed by clicking on Architectural Projects or from the dropdown menu above. They include:
the conservation of a

mediaeval

church in

Oxfordshire

;
schemes for various Oxford Colleges (including All Souls' and St John's);
several Victorian buildings in Glasgow;
interventions throughout Scotland;
sensitive works on a number of buildings in Hertfordshire; and
many more projects involving repairs, conservation, additions, and other design input.
He has advised on numerous sites within Conservation Areas, writing detailed Reports and providing Opinions for Appeals. He has also acted for clients on Planning matters (including several successful Appeals), has advised on major eighteenth- and nineteenth-century buildings in Scotland (including a large Classical country-house, a fine Mill with the machinery still intact in Dumfries & Galloway, a Victorian Villa in Renfrewshire, and the setting of a major Neo-Classical terrace in Glasgow), and on many projects in Leicestershire, Rutland, and Northamptonshire. He has designed numerous funerary monuments, including examples in Norfolk and Oxfordshire, and takes a considerable interest in the design of memorials, monuments, and headstones. He has also prepared studies on historic gardens (including a major eighteenth-century garden in Germany).